Anya Morris Millinery
Branding • Web • Print

BESPOKE MILLINERY & READY TO WEAR HATS
Anya Morris is a quintessential milliner, trained in Fashion Design and Embroidered Textiles at Edinburgh College of Art. Hats and Head-pieces are all individually designed and unique using an array of quality materials such as Pari-Sisal Straw, Silk and Felt. They are trimmed with handmade flowers, feathers and beads, resulting in glamorous designs with a very feminine elegance.
Using traditional millinery techniques intermingled with contemporary styling to give a wearable, yet authentic and modern style, Individual attention is given to assist in the choice of design. Each design is unique and is a treasured memorable work of art. It is this approach to her work that set the brief for Deeper Blue to create a brand for Anya's new on-line venture. A feminine yet modern script font was used to create a clean and effective logo that reflected the hand-made and creative nature of the business, the simple mono-chrome colour scheme allows for it to be used on a wide-range of applications. Alongside the main brand a sub-brand was created for Anya's range of ready-to-wear hats for both men and women. To complement the feminine nature of the Anya Morris brand and yet be a appealing to a male audience an bolder style of handwritten font was chosen, again in a simple monochrome colour style to allow for use on multiple applications, including a stylish metal monogram on the hats themselves.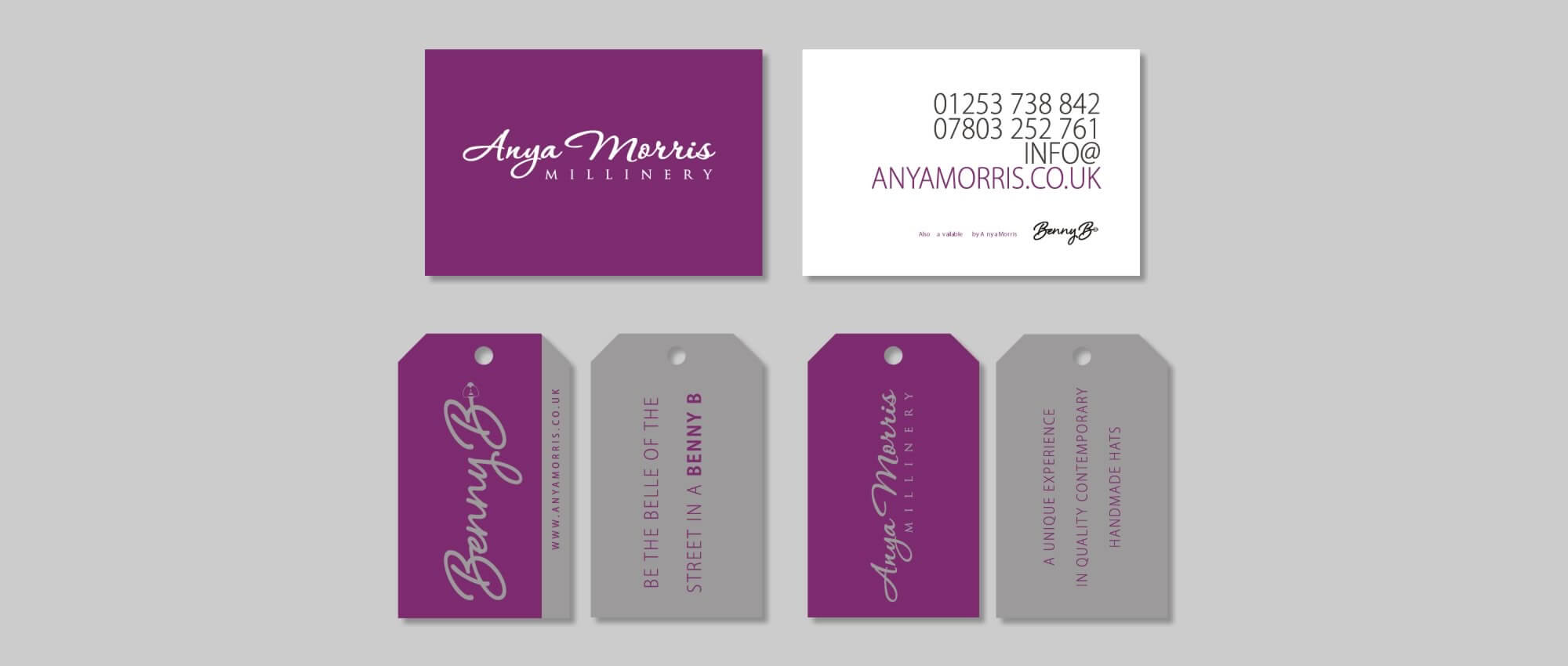 ONLINE SOLUTION
After developing the main Anya Morris brand, it was important to apply this to a new e-commerce online presence, which needed a modern looking & approachable design that focused and showcased the bespoke nature and craftsmanship of the products as well as providing a marketplace for the ready-to-wear hats.